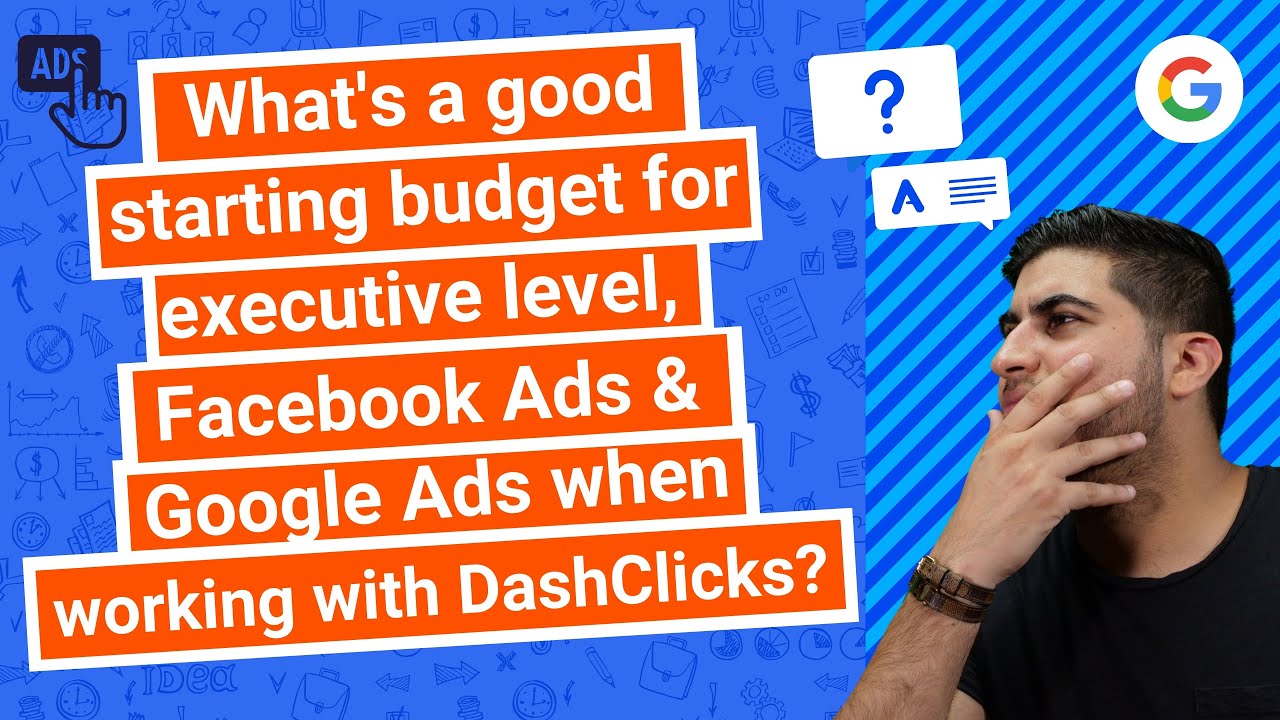 Aug 13th, 2019 at 03:38 PM
What's a good starting budget for Facebook Ads & Google Ads when working with DashClicks?
SUMMARY
Facebook and Google ad spend is important in the first month, as this allows our PPC engineers to acquire the data we need to suggest marketing strategies. Discover our recommended monthly minimums.
TRANSCRIPT
Hey, so Fida asked. What is the best ad spin when you're working with DashClicks, what should be  a starting ad spend for Facebook ads and Google ads?
We always recommend at least between a 500 to $1,000 a month budget. And the reason for that is because what we do here at dash six as we take that budget and we divide that by 28 days in a month, and that will give you a daily budget, right? So if you have a very small budget, like $300 taking that and dividing that by 28 days, we'll leave you with like $9 a day or something like that, which is a really small budget, right? So having a budget of at least $500 at a bare minimum on a monthly basis allows the dash clicks teams and our engineers that are working on your actual campaigns to gather the data that we need in the first month or two to provide some type of actionable reports and results for you guys. So hopefully that helps you find.
Trusted by thousands of businesses worldwide