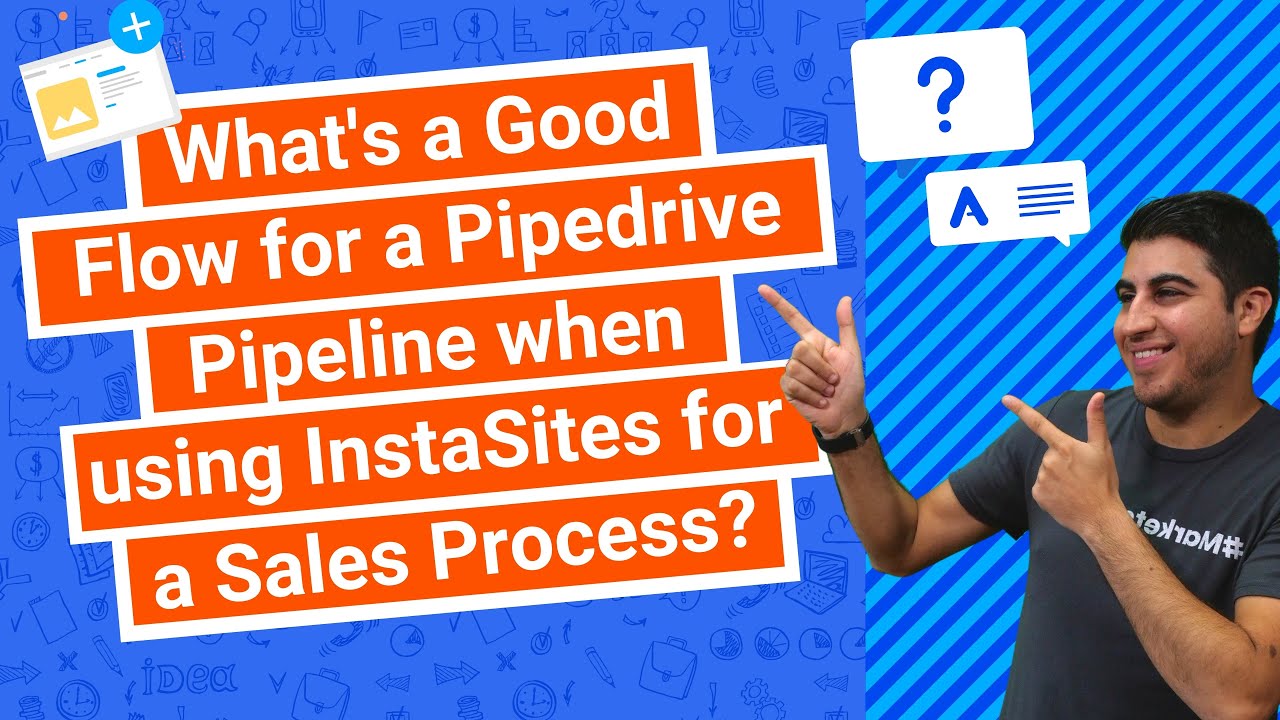 Aug 13th, 2019 at 03:22 PM
What's a Good Flow for a Pipedrive Pipeline when using InstaSites for a Sales Process?
SUMMARY
If you're using a Pipedrive Pipeline for your sales funnel, you want to keep it as simple as possible. Learn what steps I recommended and how the Dash Accelerator can help!
TRANSCRIPT
All right, so Dovid asked, is there any good flow for creating a sales pipeline inside of pipedrive? And if you're using obviously InstsSites as your mechanism of actually going out and getting leads.
So yes, 100%. There is usually what I recommend is I like to keep it stupid simple. I don't like to confuse it, especially during your sales pipeline. Don't make it super intricate. Keep a basic. So the first one can be a lead, right? And that means a lead came in, a second one can be contacted, the lead, a third one can be maybe a follow up if that person didn't answer, but you contacted them, you want to push them over to the follow up. Next one can be schedule a consultation or schedule demo if you want to go out and demo the website for them.
And then after that can be basically either negotiations or you know, in the works or something like that. And then the last one can just be closed deal. So it can be maybe like a five or six step pipeline within your pipe drive that you can set up in your sales pipeline. And just keeping it super simple. Also, we actually touch really deep into this inside of the dash accelerator. So I actually go in and create this whole thing for you guys live in the dash accelerator program, so hopefully that helps you out.
Trusted by thousands of businesses worldwide