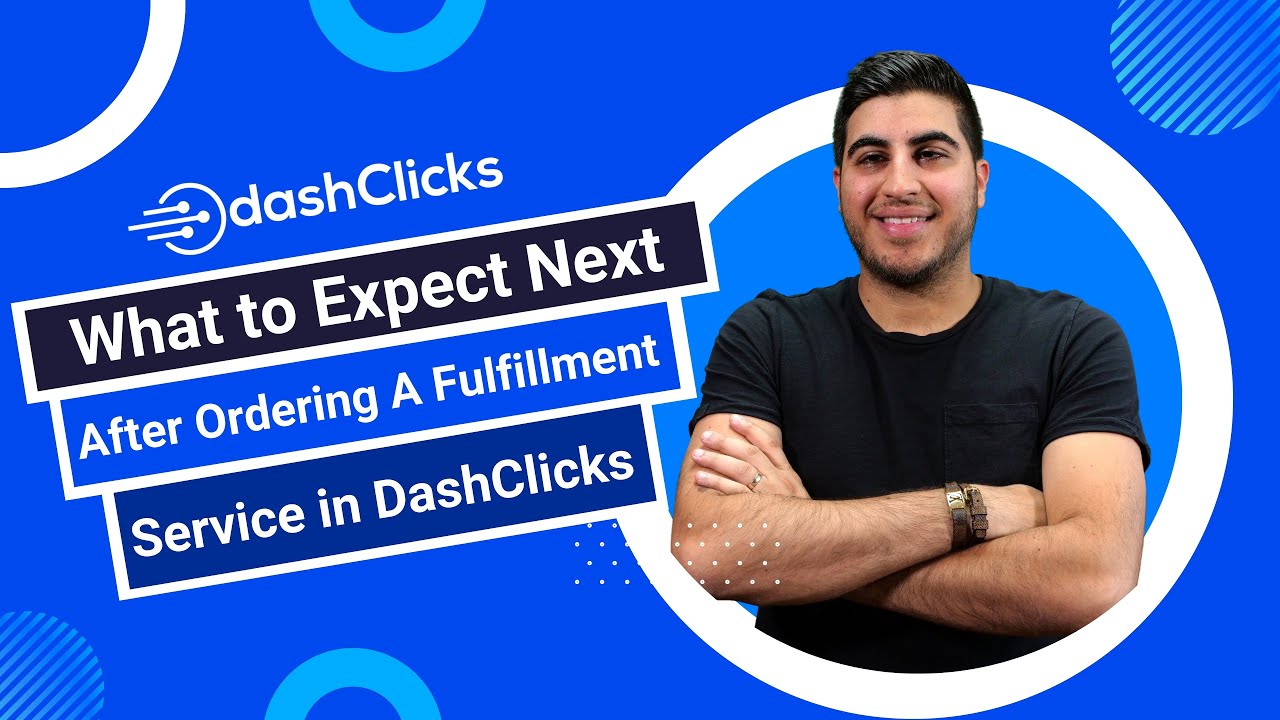 Mar 4th, 2020 at 07:41 PM
What to Expect Next After Ordering A Fulfillment Service in DashClicks
SUMMARY
Here's a detailed breakdown of what to expect after ordering white-label fulfillment services in the DashClicks platform.
TRANSCRIPT
Hey, my name is Chad Cadery, CEO of dash Glades and I wanted to personally welcome you to the dash lakes family. I see this is the first time you ordering white label fulfillment services with us, so to ensure you have the best experience with us, I'm going to go over six very important piece of information to make sure you're set up for success. Let's get started. First, let's make sure that your dash links account is fully white labeled. Start by making sure your agency profile is completely filled out. Then upload your braining assets such as your logo, login, background, fabric con and reply to email. Finally, make sure your custom domain is set up and tested to make sure it's working properly. Once you've done that, your account will be fully white, labeled with your agency branding. Second, let's talk about onboardings and how we can fulfill your orders fast and with precision.
You can either fill out the onboardings yourself or assign this responsibility to your client and have them fill it out for you. Make sure your onboardings are completed in a timely manner. Keep in mind we can't work on the project until onboarding documents are completely filled out. Also, make sure to complete the general onboarding first, then the others after. You should also note that you can't edit onboardings once completed, only our team can so please make sure to add all the necessary information needed so we can make sure this is a rock star project. Lastly, double check your onboarding to make sure all log in credentials are correct before submitting them. This way we don't incur any delays in the production process. Third, let's discuss communication and our open support channels. All fulfillment communication is done through Slack and his agency to agency support only.
This means we never speak to your clients is we're fully white labeled company. Secondly, we'll be sending out a private Slack invitation by email. It should look like this. The process can take up to 48 hours to get set up by our team. Then sent directly to her email, but done a lot faster in most cases. Be sure to keep an eye out in your email spam inbox just in case the email slips in there. Once you're in Slack. Here's how the channels work. Every company we're fulfilling orders for will have its own dedicated Slack channel in your Slack account, so all communication is organized accordingly. We've also added the general channel. This can be used for general questions not related to a particular company. When communicating with the team, make sure to tag the person you're trying to speak with by typing in the at symbol, then their name. Please do this with every message you send in Slack as this will instantly notify the person you're trying to reach so we can have faster response times. Also, if you have any assets you need to upload, you can easily do this in the respective company. Slack channel.
Questions about your account fulfillment services or anything related are all done in Slack. Once again, just be sure to tag the person you're trying to reach for fast response times. If you're experiencing any technical issues regarding your dashboard not working properly, please open up a live chat within your to get assistance from our dev team. Lastly, keep in mind we're all human and the time to spend with our families. Our hours of operation are Monday through Friday from 9:00 AM to 5:00 PM Eastern standard time. Any inquiries outside of these timeframes will be interred as soon as we're back in the office. Fourth, let's review your client dashboards to make sure your clients are set up properly. When your clients log into your white label dashboard, they won't see the same thing you do. Client accounts only have access to their onboardings companies assigned to them and reporting for those companies.
Your client dashboards will always be white labeled as long as you followed the first step in this video regarding white labeling your dashboard to provide your client with access to their reporting dashboard. The recommended way to do this is just to add them during the onboarding process. If you want to add any additional users after that, you can easily do this on the manage users page. Just make sure to assign them to a specific company. Then assign them a client role. Permission. Lastly, on another note, you should keep in mind that generic data will be displayed until the service is integrated in active. This depends on when we receive the onboarding documents back as we can't immigrate anything to the dashboard without proper credentials. Fifth, let's chat about using your dash clicks platform to find your company accounts. You can find all your active companies right here in the company dropdown.
Real time reporting is located right here in the sub menu. Once a company account is selected from the drop down menu. Lastly, and most importantly, let's talk about setting proper expectations with your clients. We want you to know that we're on the same team as you. We share the exact same goals and we're on the same mission. Our number one priority is to make sure your clients are happy and get the best results possible. In order to accomplish this. It's important to set proper expectations when it comes to results for marketing campaigns. Thanks so much for taking the time to watch this short video. I hope this gives you better insight on what's happening next. Best of luck and I'll see you inside of the dashboard.
Trusted by thousands of businesses worldwide