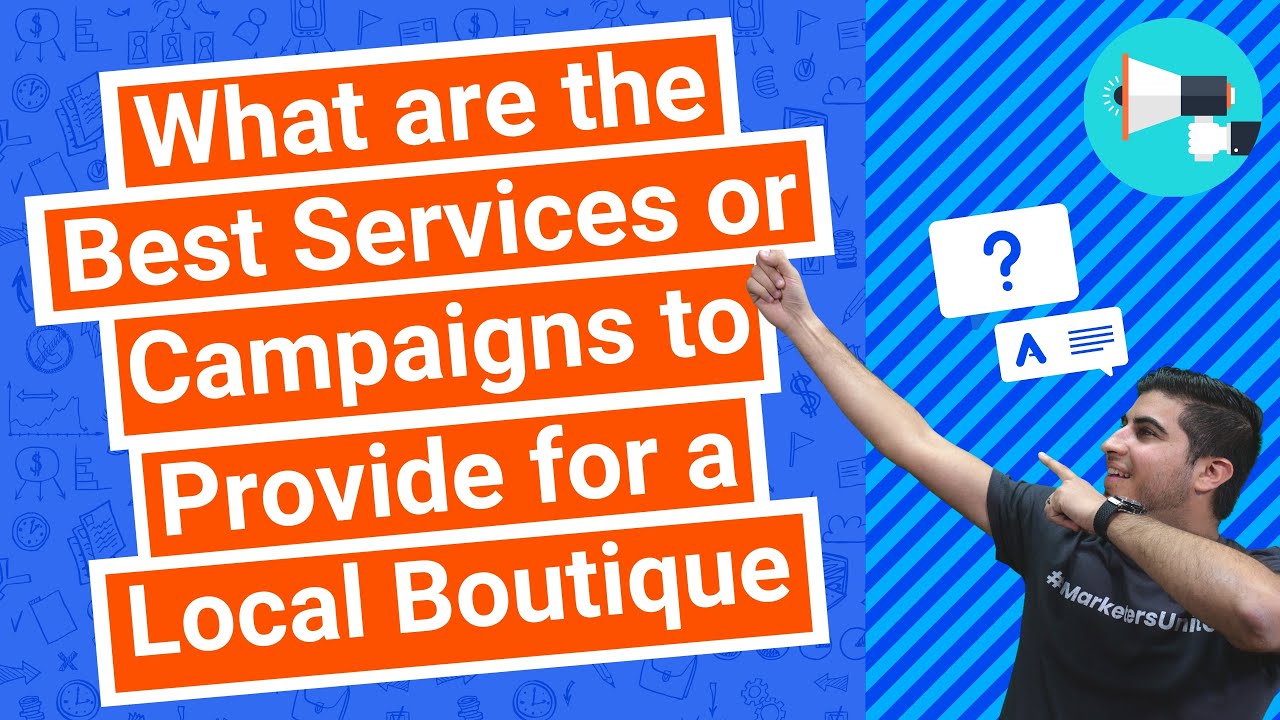 Aug 13th, 2019 at 02:36 PM
What are the Best Services or Campaigns to Provide for a Local Boutique?
SUMMARY
Need marketing strategies for a boutique? In this video, you'll learn three different ways to get shoppers in the store.
TRANSCRIPT
So Sam asked, if I was focusing or trying to do business with a local boutique, which is also a brick and mortar. What would be the best services or campaigns to provide for them?
So, Sam, the answer to that is I would focus on local based services, right? So if they can run like an offer or promo or something that would get the attention of the local community, I would highly recommend running a Facebook campaign. Right. and then another thing that you can focus on is maybe running a local SEO campaign or definitely something that would be great for them as a listings manager program to get their local business listing in like 70 different directories. Right? So those are definitely the top three things that I would recommend offering a local boutique or a local business service. So hopefully that helps him.
Trusted by thousands of businesses worldwide