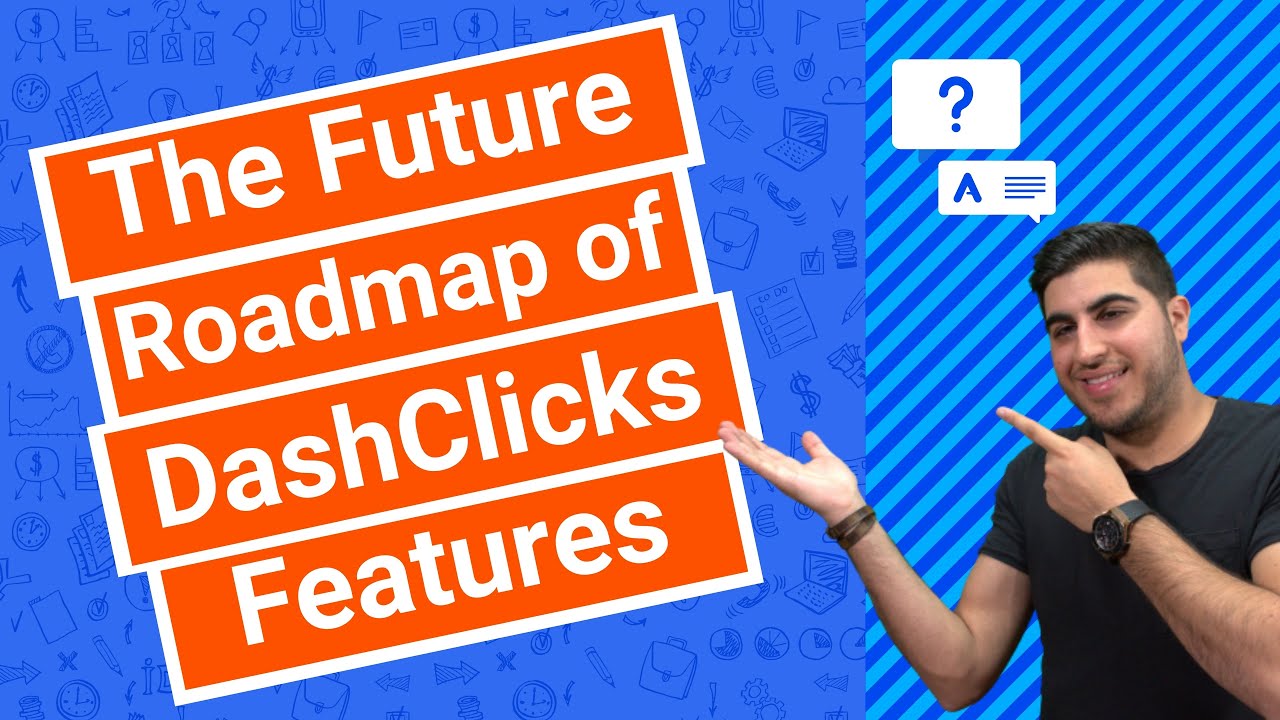 Aug 13th, 2019 at 04:24 PM
The Future Roadmap of DashClicks Features
SUMMARY
Want to know what features DashClicks is going to add in the future? We're always trying to improve our software, and in this video I explain what that means for you.
TRANSCRIPT
Billy asked, is there any way to get an actual future roadmap of DashClicks development and have it live so all of the users can see that?
We actually thought about doing that. But the issue that we have internally, just to be completely honest with you, is there's so many moving pieces happening right now internally in dashclicks and so many things that are changing so frequently on our development roadmap that to have something live like that that's not 100% steady, it can be a little bit shaky, right? So once we actually stabilize a little bit with our development, because we're always adding new features and, you know, our development team is crazy. We would like to add massive amount of things and sometimes, you know, we will add a feature and then we like to expand on that feature and then that will go crazy, right. With new development tasks. So once that stabilizes a little bit, we do actually have that plan in the future to release a future, a roadmap to all the new features that are going to be coming out in dash clicks. It's not going to be anytime soon, maybe within the next 6 to 12 months.
Trusted by thousands of businesses worldwide