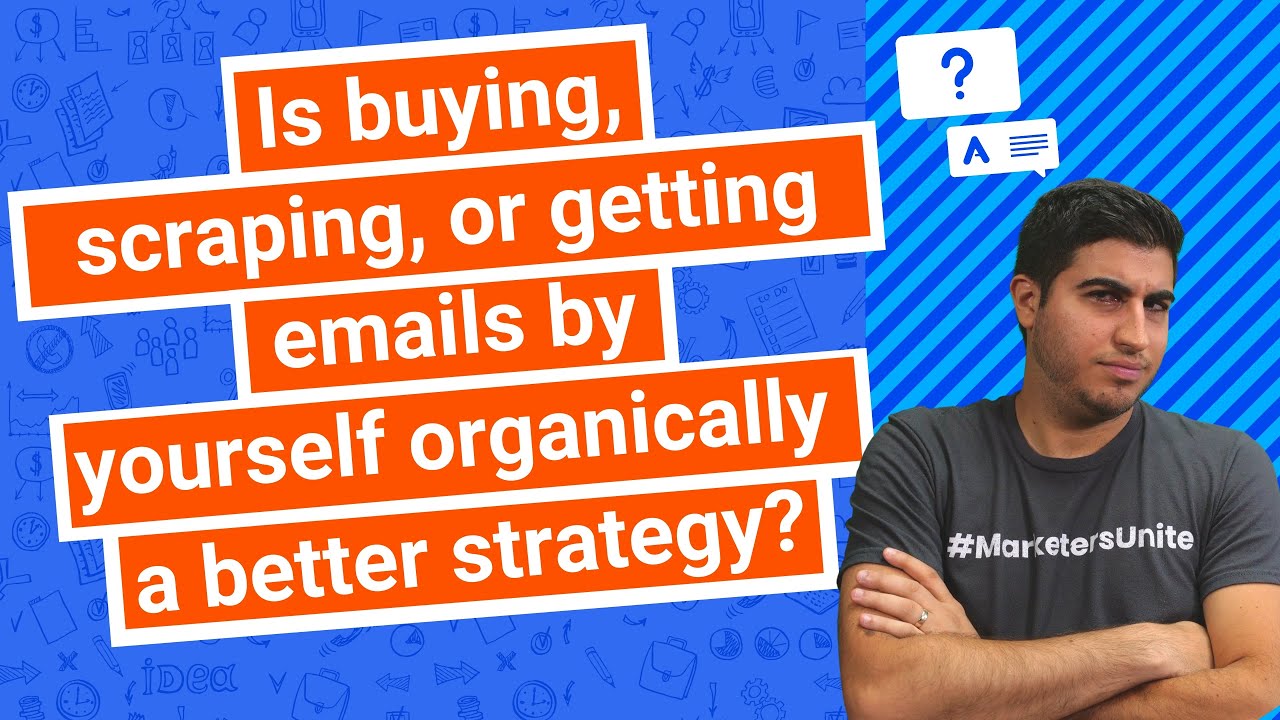 Aug 13th, 2019 at 03:25 PM
Is buying, scraping, or getting emails by yourself organically a better strategy?
SUMMARY
Your email marketing campaign needs leads. There are a lot of different methods you can use to get those leads, but they're not all equally effective. Learn the method we recommend for increasing your closing rate.
TRANSCRIPT
Ethan asked, what is the best way to actually generate data?
So there's multiple different ways that you can get data. You can get data by going out and buying data and you can use multiple different lead sources like exact data.com or Infogroup USA or sales genie. You can actually go out and and then you can also scrape data if you want to go out and build like a scraper or use any of these you know, simplistic scraping tools where you can go out and scrape data. I don't highly advise against that. I highly advise them on buying the data, but there is multiple options on how you can do it, when you should do and when's the right time to do it. I preferably like to buy data because usually when you're scraping data, you don't get things like first name, last name, just like the, the bare bones of contact information when, during your actual sales prospecting that that information is crucial. Having the first name and calling out the person or asking for that person when you're calling the business. That'll probably increase your, your sales prospecting, your revenue, your, just, all your numbers by probably at least like 20, 30%. So that's my recommendation to Ethan, and I hope that helps.
Trusted by thousands of businesses worldwide