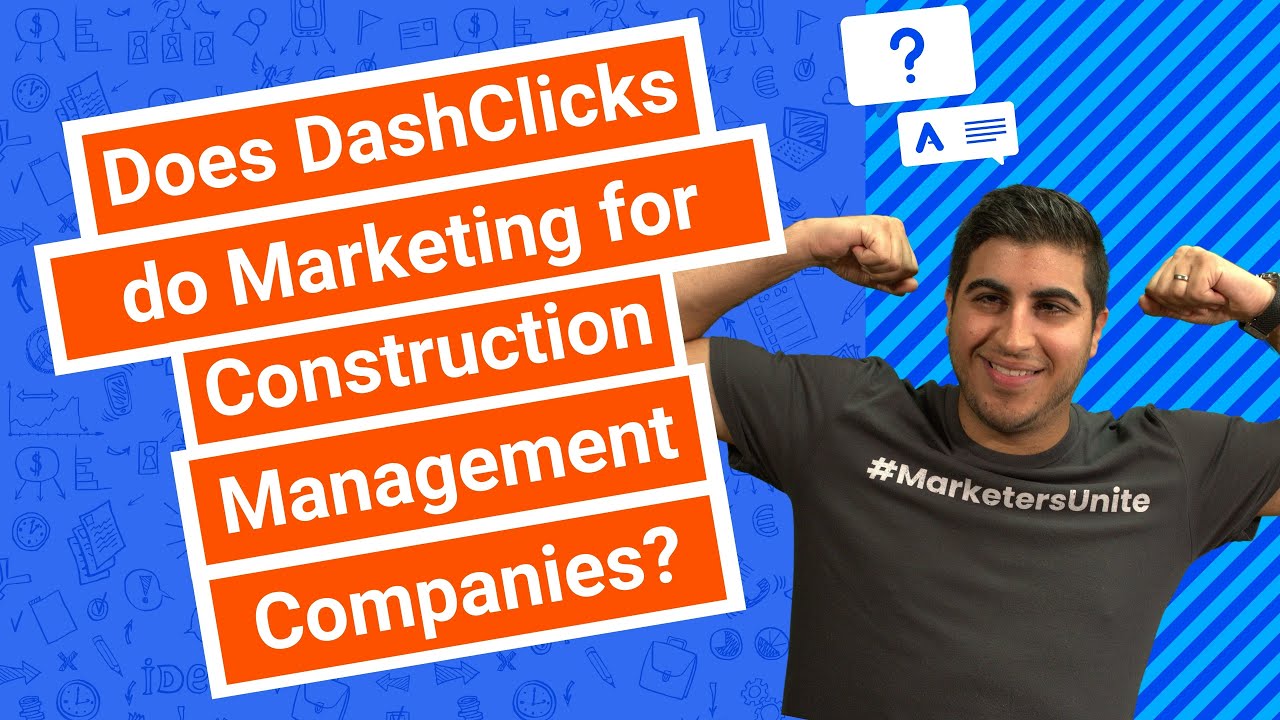 Aug 13th, 2019 at 04:29 PM
Does DashClicks do Marketing for Construction Management Companies?
SUMMARY
Construction marketing is a big niche. In this video, we discuss the marketing channels we recommend. As well, we discuss whether or not DashClicks can be used for construction clients. (Spoiler alert: the answer is yes.)
TRANSCRIPT
Mehmet asked a great question. Is DashClicks able to do marketing for a construction management company and actually met?
We've actually been doing marketing for about 10 years now, and throughout the years we've done marketing for all types of industries, including similar management companies, and in this case, our recommended solution for that would be Google ads and SEO as well as a combination of content marketing for more of a longterm solution.
Trusted by thousands of businesses worldwide