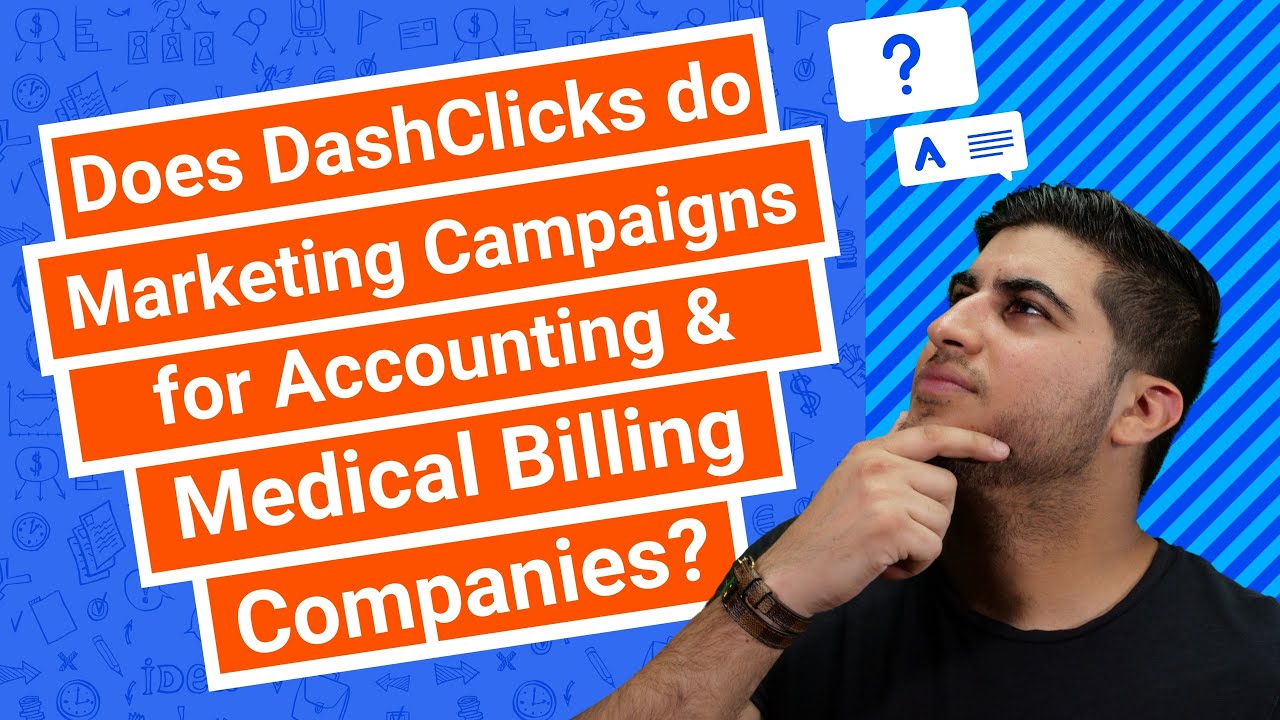 Aug 13th, 2019 at 05:35 PM
Does DashClicks do Marketing Campaigns for Accounting & Medical Billing Companies?
SUMMARY
Google and Facebook both let you run marketing campaigns for accounting and medical billing companies. Which one do we recommend, and can SEO or a content marketing strategy help? Discover the answer in this video.
TRANSCRIPT
Allison asked a great question, does DashClicks do marketing for medical billing or accountants?
And yes, Alison, we've done tons of different campaigns throughout the 10 years and for those specific industries, what I highly recommend for them would be a Google ads campaign in accompany with SEO and content marketing for those specific industries.
Trusted by thousands of businesses worldwide