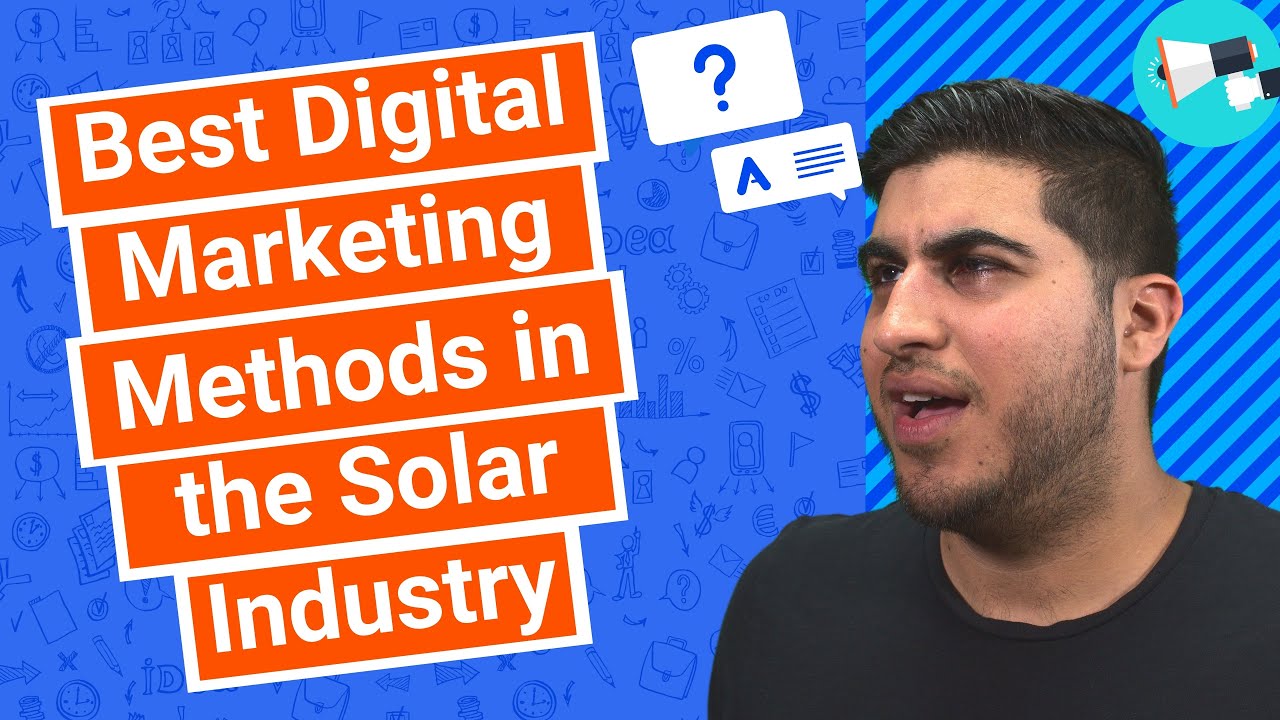 Aug 13th, 2019 at 04:07 PM
Best Digital Marketing Methods in the Solar Industry
SUMMARY
Solar marketing is getting more competitive every year. We've run solar SEO campaigns, Google ad campaigns, and Facebook campaigns. Watch this video to learn the types of leads we generated.
TRANSCRIPT
Rashred asked, what campaign is great for the solar industry.
Solar is somewhat of a new and up and coming industry. It's starting to get highly competitive. However, it's also an educational based product where people are still not a hundred percent familiar with how solar works. The benefits of what it can actually do for your home or your commercial if you're doing commercial solar, right? My recommendations for you is one of two things. Solar can actually be good for many things. Like you can definitely do SEO for solar because a lot of people who are doing solar, it's a local based niche, right? So if I want to do solar panels and I live in Miami, Florida I'm going to Google a solar panel company in Miami, Florida as an example, right? I want to find somebody local that can do the work for me.
So because of that you can take advantage of that and you can start off by doing an SEO campaign and c o campaign would be great for that niche. Start ranking them locally for keywords, get them listed in the three-pack, get them listed in directories, right? So that's always good. And then you can also flip over to paid ads, right? You can either do Google ads or Facebook ads. Facebook ads is great, but it's not an intent based search. It's more of just displaying information and people while they're eating dinner and while they're watching movies and stuff like that. Right? They might be interested, they might not be. But you can still definitely generate leads. We've, we've ran some pretty solid Facebook campaigns for the solar industry. Then on the flip side, Google ads is an intent-based search, which means somebody is physically looking for solar panel company in Miami, and then Bam, your client pops up, good landing page, get some conversions. Those are going to be high quality leads. So hopefully that helps you out.
Trusted by thousands of businesses worldwide