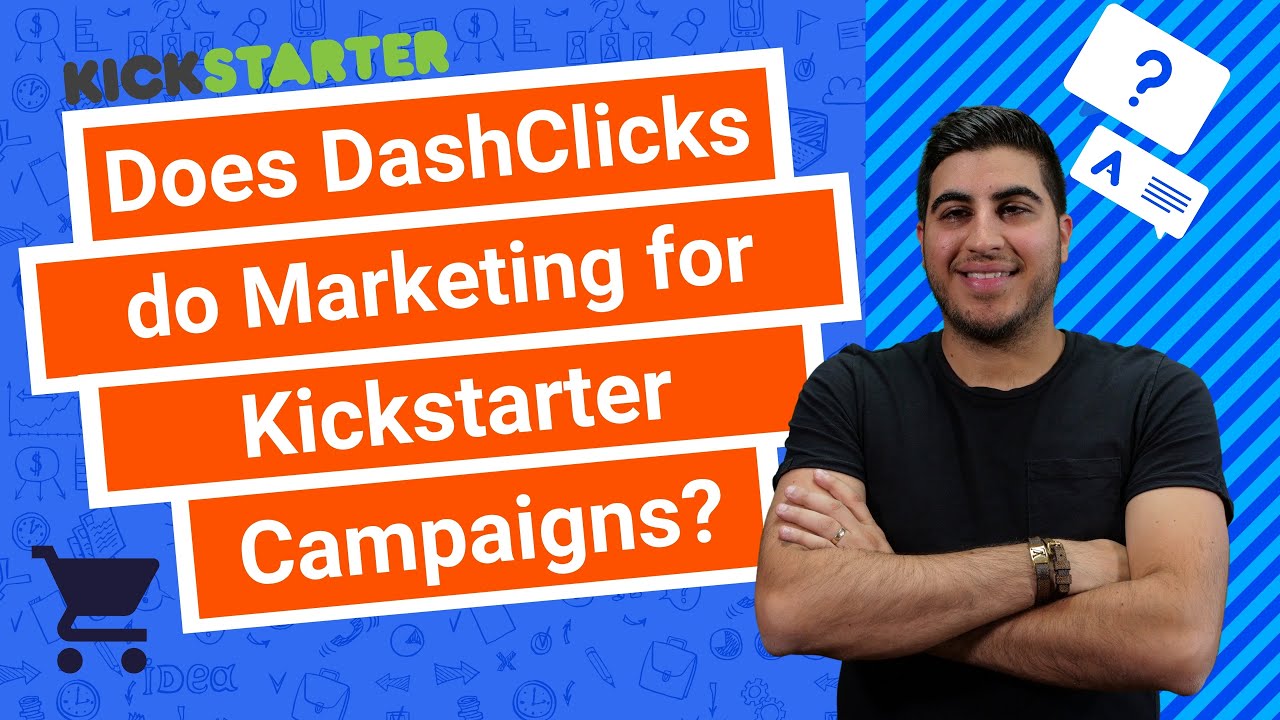 Aug 13th, 2019 at 05:17 PM
Does DashClicks do Marketing for Kickstarter Campaigns?
SUMMARY
DashClicks handles pretty much every industry you can think of, but what if you don't have your own website? Kickstarter marketing is unique, and in this video we explain our recommended strategies.
TRANSCRIPT
Ryan asked a great question. in the board game industry, can they use that? Can we use dashclicks to promote their Kickstarter campaign?
And we actually can. And we've ran a lot of different campaigns similar to this and the in the last 10 years of, of us doing campaigns. And what we would do is generate, you know, and do a Facebook ad driving the traffic over to the Kickstarter campaign. Obviously targeting the ideal demographic for the board game industry. And there's bunch of interests that that can be relevant to that industry. And then just taking that traffic over to that Kickstarter campaign would be the strategy that we would recommend alongside obviously maybe a content marketing strategy for SEO and even social media posting can work well. So those would be the three avenues that we would recommend and we can definitely support you on that.
Trusted by thousands of businesses worldwide