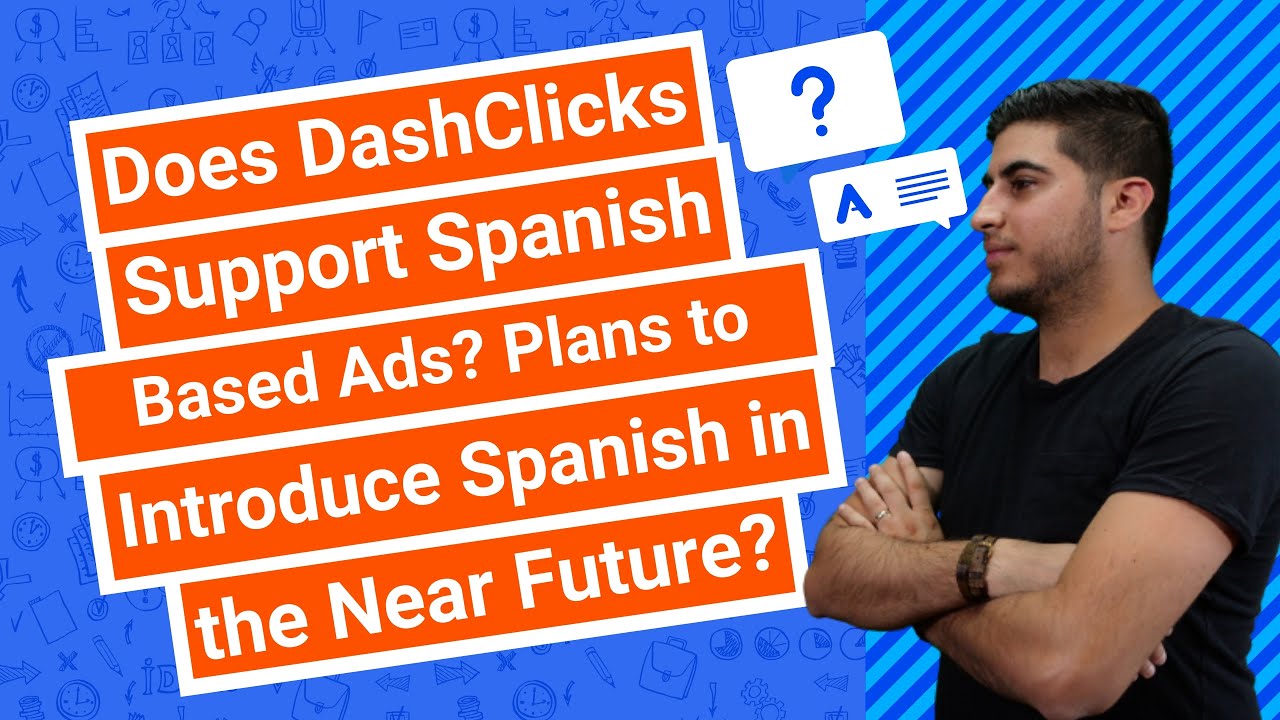 Aug 13th, 2019 at 05:51 PM
Does DashClicks Support Spanish Based Ads? Plans to Introduce Spanish in the Near Future?
SUMMARY
A lot of our employees speak Spanish, but are we currently at the point where we can offer Spanish PPC ads?
TRANSCRIPT
Mike asked, does DashClicks support Spanish based ads?
And the answer to that is, though, we do have Spanish speaking employees and teammates in our office that run campaigns unfortunately we're just not ready for that. Our goal is if we're going to start releasing ad campaigns in different languages we want to have our protocol and process set up 100% so we can produce quality work in those specific languages. So we do have that in our future releases. We do plan on doing multiple different languages. We do plan on having the dashboard and multiple different languages. We're just not there yet, but it is coming soon. I can promise you that. So hopefully that helps. Mike.
Trusted by thousands of businesses worldwide