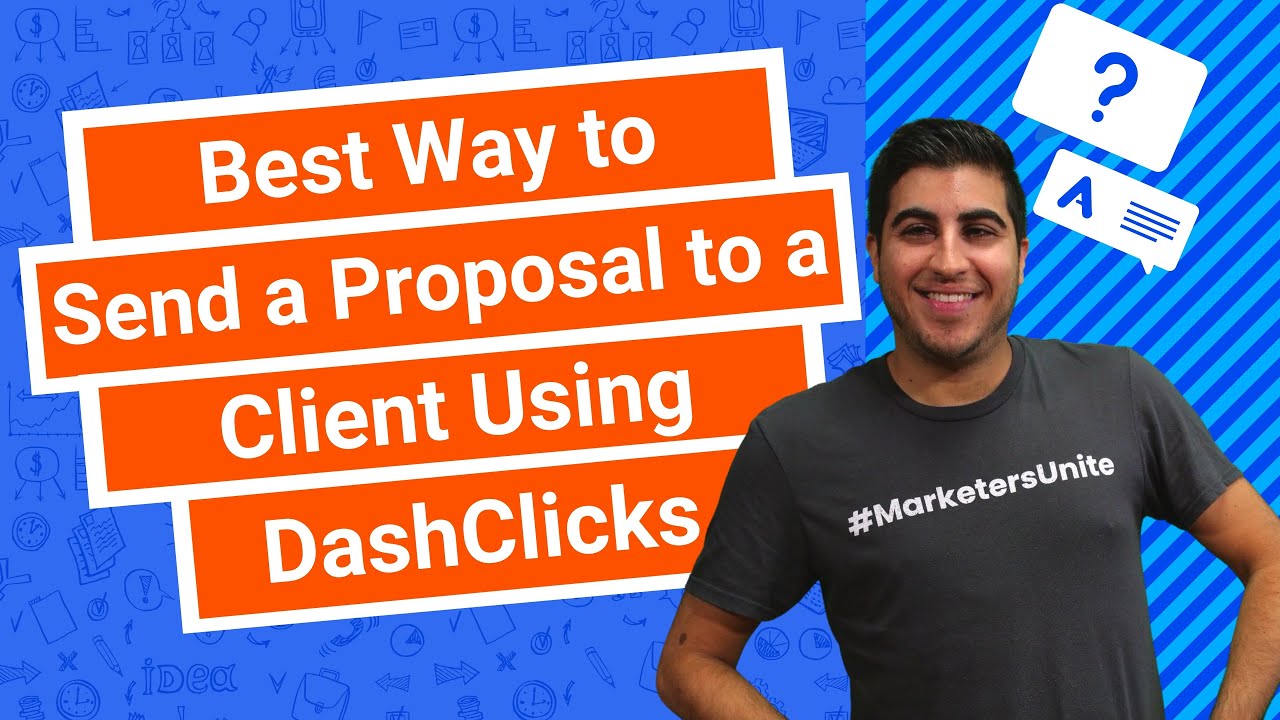 Aug 13th, 2019 at 05:27 PM
Best Way to Send a Proposal to a Client Using DashClicks
SUMMARY
Marketing proposals influence a client's first reaction to your services. For this reason, they're important when you're trying to close a deal. Learn what to look for from your marketing proposal software.
TRANSCRIPT
Matt asked a great question. What is the best way to send a proposal to a client who's extremely interested to run Facebook ads for their business using dashclicks?
Now, this is variable for every agency. Every agency uses a different software for this. For for me personally, what I use is freshbooks. Like I mentioned previous in another question. But with fresh books, you're able to send really nice proposals. You can attach your branding to it, you can add the line items that you want at a subscription basis if you want. It all synchronizes with stripe, which is really nice. And it allows you to continuously send proposals every single month on autopilot without you having to worry about sending them manually, which is really nice. So I will look into that. But there's also other software's very similar to it. You would just have to find what's best for you and what works for you and then just go with it and make it happen.
Trusted by thousands of businesses worldwide